Contact Information

West Wynde Health Services, Inc.
6201 Bonhomme Rd. #264 N
Houston, Texas 77036
Phone:
(713) 972-1902
Fax:
(713) 972-0272
Email:
westwynde2@gmail.com
Services We Provide
Skilled Nursing Services
Home Health Aide
Psychiatric Nursing Service
Physical and Occupational Therapy
Medical Social Worker
Speech Therapy
PAS/FC
MDCP
PCS
CLASS/DSA
Specialized Therapies
Recreational Therapy
Massage Therapy
Aquatic therapy
Music Therapy
Horseback Riding
Read More
Service Areas
We can generally staff a patient anywhere in Houston. We try to take cases within a 70-mile radius from our location. Our agency service portions of the following counties:
Brazoria
Montgomery
Chambers
Walker
Fort Bend
Matagorda
Galveston
Wharton

Harris
Waller
Liberty
Austin
Jefferson
San Jacinto
Colorado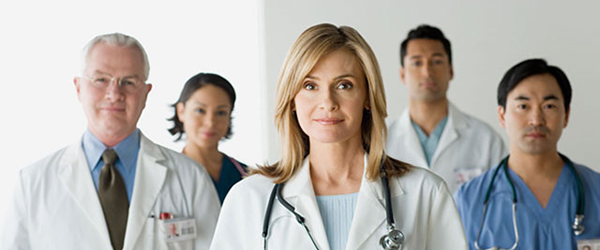 Abuse
Preventing Patient Abuse
Lesson Plan and Speaking Notes
Definition of Abuse
The willful infliction of injury, unreasonable confinement, intimidation, or punishment with resulting physical harm, pain, or mental anguish.
Abuse Regulations
Federal and state regulations are very specific about the agency's responsibility in preventing, investigating, and reporting abuse.
These include policies and procedures for:
Screening potential employees (Reference checks from past or current employers, Checks with licensing boards and registries, Criminal background checks)
Training of employees
Investigation of incidents and allegations
Protection of patients during investigations
Reporting of incidents, investigations, and agency response to the results of their investigations
The agency is not allowed to employ individuals who have been:
Found guilty of abusing, neglecting, or mistreating patients by a court of law; or Have had a finding entered into the State nurse aide registry concerning abuse, neglect, mistreatment of patients or misappropriation of their property
The agency must report to the state survey, certification, and licensing agencies:
Any knowledge it has of actions by a court of law against an employee, which would indicate unfitness for service as a nurse aide or other agency staff member
All alleged violations involving mistreatment, neglect, or abuse, including injuries of unknown source, and misappropriation of patient property
Evidence that all alleged violations are thoroughly investigated, and that further potential abuse has been prevented while the investigation is in progress
Reporting Abuse
All staff members have a duty to report abuse, neglect, exploitation, and misappropriation of patient property.
Many states have laws that make it a crime not to report abuse
If you don't report it you are an accomplice. You should report suspected abuse even if you are unsure whether it occurred.
Report the abuse as soon as you are aware of the occurrence.
Report the abuse to your immediate supervisor.
Your report will be kept confidential, and you will not be subject to any retribution for making the report.
Staff job dissatisfaction, anger, frustration, and burnout are ingredients that can set the stage for abuse. You should be aware of these things in yourselves and others. If you observe this in yourself, or feel another employee has a problem, talk to your supervisor.
Patients who are themselves aggressive or abusive are more often the victims of abuse. If you do not feel confident about your skills in dealing with this type of patient, talk to your supervisor.
Can you give some examples of physical abuse?
Physical Abuse
Hitting, Slapping, Pinching, Kicking, Pushing, Shaking, Beating
Restraining - The patient has the right to be free from any physical or chemical restraints imposed for purposes of discipline or convenience, and not required to treat the patient's medical symptoms.
Involuntary seclusion
Force-feeding
Signs may include:
Unexplained injuries
Caretaker cannot adequately explain condition
Open wounds, cuts, bruises or welts
The caregiver's refusal to allow visitors to see an elder alone
Can you give some examples of neglect?
Neglect
The refusal or failure to fulfill any part of a person's obligations or duties to an elder
Refusal or failure to provide such life necessities as food, water, clothing, shelter, personal hygiene, medicine, comfort, personal safety
Lack of care for existing medical problems
Giving too much medication or not giving needed medication
Failure to prevent dehydration, malnutrition, or bed sores
Failure to assist in personal hygiene, or in the provision of food, clothing, or shelter
Signs and symptoms of neglect include but are not limited to:
Dehydration, malnutrition, untreated bed sores, and poor personal hygiene
Unattended or untreated health problems
Hazardous or unsafe living conditions/arrangements (improper wiring, no heat, or no running water)
Unsanitary and unclean living conditions (dirt, fleas, lice on person, soiled bedding, fecal/urine smell, inadequate clothing)
Abandonment
The desertion of an elderly person by an individual who has assumed responsibility for providing care for an elder
Can you give some examples of sexual abuse?
Sexual Abuse
Non-consensual sexual contact of any kind with an elderly person
Sexual contact with any person incapable of giving consent is also considered sexual abuse.

It includes, but is not limited to, unwanted touching, all types of sexual assault or battery, such as rape, sodomy, coerced nudity, and sexually explicit photographing.
Sexual harassment

Signs and symptoms of sexual abuse include but are not limited to:
Bruises around the breasts or genital area
Unexplained venereal disease or genital infections
Unexplained vaginal or anal bleeding
Torn, stained, or bloody underclothing
Can you give some examples of mental abuse?
Mental Abuse
Emotional or psychological abuse
The infliction of anguish, pain, or distress through verbal or nonverbal acts
Verbal Abuse -The use of oral, written, or gestured language that willfully includes disparaging and derogatory terms to patients or their families, or within their hearing distance, regardless of their age, ability to comprehend, or disability
Includes but is not limited to: verbal assaults, insults, threats, intimidation, humiliation, and harassment
Treating an older person like an infant
Isolating an elderly person from his/her family, friends, or regular activities
Giving an older person the "silent treatment"
Enforced social isolation
Can you give some examples of financial or material exploitation?
Financial or Material Exploitation
The illegal or improper use of an elder's funds, property, or assets
Cashing an elderly person's checks without authorization or permission
Forging an older person's signature
Misusing or stealing an older person's money or possessions
Coercing or deceiving an older person into signing any document (e.g., contracts or will)
The improper use of conservatorship, guardianship, or power of attorney
Signs and symptoms of financial or material exploitation include but are not limited to:
Abrupt changes in a will or other financial documents
Unexplained disappearance of funds or valuable possessions
Bills unpaid despite the availability of adequate financial resources
Sudden appearance of previously uninvolved relatives claiming their rights to an elder's affairs and possessions
The provision of services that are not necessary