Contact Information

West Wynde Health Services, Inc.
6201 Bonhomme Rd. #264 N
Houston, Texas 77036
Phone:
(713) 972-1902
Fax:
(713) 972-0272
Email:
westwynde2@gmail.com
Services We Provide
Skilled Nursing Services
Home Health Aide
Psychiatric Nursing Service
Physical and Occupational Therapy
Medical Social Worker
Speech Therapy
PAS/FC
MDCP
PCS
CLASS/DSA
Specialized Therapies
Recreational Therapy
Massage Therapy
Aquatic therapy
Music Therapy
Horseback Riding
Read More
Service Areas
We can generally staff a patient anywhere in Houston. We try to take cases within a 70-mile radius from our location. Our agency service portions of the following counties:
Brazoria
Montgomery
Chambers
Walker
Fort Bend
Matagorda
Galveston
Wharton

Harris
Waller
Liberty
Austin
Jefferson
San Jacinto
Colorado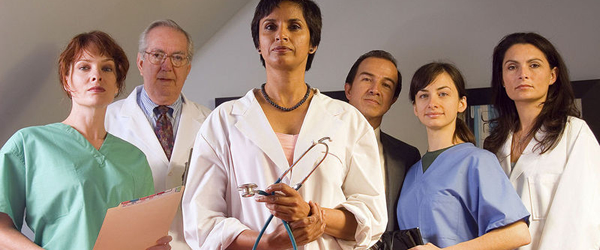 Services
West Wynde Health Services, Inc. is an established health care agency that has been Joint Commission Accredited/certified and licensed by the state of Texas to meet the home health care needs of Patients in Houston and surrounding areas. West Wynde Health Services, Inc. specializes in providing Licensed RN's and LVN's to administered skilled nursing care ordered by your physician, and education to assure each individual's health care needs are met.
Each client is provided with an individualized care plan detailing the services he or she will receive. Services ordered and delivered by a health care professional with advanced training such as nurses, and therapists may include one or more of the following:
Overall Evaluation & Coordination of Care

IV Therapy/Antibiotics
Wound Care
Patient/Caregiver Teaching
Injections
Observation/Assessment
Pain Management
Catheter Change
Tracheotomy Care
Medication teaching
Blood Test
Independent Living Skill
Physical Therapy
Occupational Therapy
Respiratory Therapy
Speech Therapy
PAS/FC (Personal Assistance Services/Family Care)
MDCP (Medically Dependent Children Program)
PCS (Personal Care Services)
Many clients may need the assistance of a Home Health Aide or Personal Care Provider with one or more activities of daily living, such as:

Bathing, Dressing, Grooming
Medication Reminders
Meal Preparation
Transportation to appointments
Assistance with errands & shopping
Meal preparation
Light House Keeping
Laundry
Range of Motion Exercise
Skilled Nursing Services
The Skilled Nurse is a Registered Nurse or Licensed Vocational Nurse with training and experience in providing care outside the hospital or nursing home environment. The nurse is the patient health care team leader and coordinates all of the services, which the patient receives. The nurse also communicates frequently with the patient's physician to update their plan of treatment.
Services may include evaluation of the patient's needs, performance of skilled nursing procedures, education of patient, family member s and caregivers on Disease Processes, Medications, Diet, Self Care Techniques and Preventive Strategies. Our staff has strong wound care background including Wound Vac. We are also available for Home IV infusion of Antibiotics and Hydrations with the supervision of the ordering physician or our medical director as the case might be.
Home Health Aide
Home Health Aide services are utilized when there is a specific need for personal care on a part time basis in your home. The Home Health Aide is an unlicensed health care worker. As such, he or she may work only under the supervision and direction of a Registered Nurse. If there is no need for "Skilled Care" nursing or Therapist, the Home health aide will not be ordered. Also if you already have the services of a state paid provider, you are usually not eligible for home health aide services if the provider is performing personal care services for you.
Our aides have had experience caring for people in need and have been carefully chosen to provide care for the patients of our agency. An Aide is used when there is a specific need for personal care on a part-time basis at home. Typical duties include assistance with bathing and hygiene needs, shampooing hair and changing bed linen. Specific duties to be performed by the home health aide will be formulated by the patient and the Registered Nurse and designated on the aide care plan.
Physical and Occupational Therapy
For rehabilitation or therapy a licensed therapist or licensed therapy assistant under the direction of the therapist provides Physical Therapy and/or Occupational Therapy. The therapist will provide specific information about the services and treatments he/she will provide to you.
Medical Social Worker
A Medical Social Worker provides short-term counseling services, referral to and coordination with community resources and assistance with living arrangements, finances and long-range planning.
Speech Therapy
Speech Therapy Services are rehabilitative services that may be utilized for patients with speech pathology problems such as speaking or swallowing difficulties.
*Physical Therapy, Occupational Therapy, Medical Social Worker Services, and Speech Therapy is performed through contractual agencies meeting our high standards and under the supervision of West Wynde Health Services, Inc.
Physician Care Plan
West Wynde Health Services, Inc. is pleased that HCFA has finally seen the importance of reimbursement to the physician. We will continue to support this endeavor. West Wynde Health Services, Inc. will provide copies of any required documentation to assist your office with Physician over site billing of your agency patient.
-------------------------------------
West Wynde Health Services, Inc. accepts Medicare, Medicaid, Evercare, Elder Health Insurance, private pay and private insurance. We will coordinate with insurance companies to verify benefits and coverage for any private insurance referrals.