Contact Information

West Wynde Health Services, Inc.
6201 Bonhomme Rd. #264 N
Houston, Texas 77036
Phone:
(713) 972-1902
Fax:
(713) 972-0272
Email:
westwynde2@gmail.com
Services We Provide
Skilled Nursing Services
Home Health Aide
Psychiatric Nursing Service
Physical and Occupational Therapy
Medical Social Worker
Speech Therapy
PAS/FC
MDCP
PCS
CLASS/DSA
Specialized Therapies
Recreational Therapy
Massage Therapy
Aquatic therapy
Music Therapy
Horseback Riding
Read More
Service Areas
We can generally staff a patient anywhere in Houston. We try to take cases within a 70-mile radius from our location. Our agency service portions of the following counties:
Brazoria
Montgomery
Chambers
Walker
Fort Bend
Matagorda
Galveston
Wharton

Harris
Waller
Liberty
Austin
Jefferson
San Jacinto
Colorado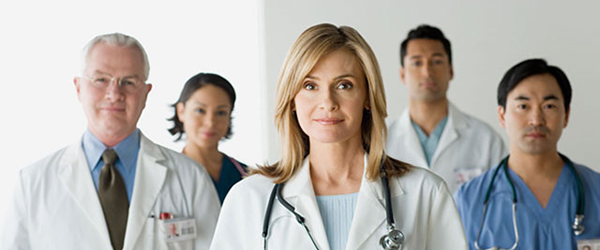 Professional Communication
Professional Communication and Sexual Harassment
Lesson Plan and Speaking Notes
The topic of professional communication encompasses how an employee communicates with coworkers, patients, and family members. Communication is the foundation of teamwork. It is also the frontline of the agency's reputation.
Professional Appearance
Your appearance is the first message you give to other people. You worked hard for your license or certification, and dressing professionally is one way you can show you are proud of that.
Let's review the agency's dress code.
Patient Dignity
Professional communication respects a patient's dignity. We need to remember that our patients are adults, and that they are from a generation with certain expectations about communication.
Make sure you know what name each patient prefers. Some patients don't mind being called by a first name rather than Mrs. Smith or Mr. Jones. Be wary of nicknames and pet names.
Remember to talk to your patients in a way that acknowledges their maturity and experience - not to talk to them as if they were children. Very important: Talk to the patient, not over her or about her in her presence.
How would you feel if several of your coworkers were talking about you as if you weren't there?
Patient Privacy and Autonomy
Always be aware that you are in the patient's home.
Knock before entering, and respect the patient's wishes.
Introduce or announce yourself, and explain all procedures to the patient.
Give the patient as many choices about care as possible.
What is the most contagious infection?
Emotions
Emotions in the Workplace
Emotions are infectious, and spread very quickly. The one's we want to spread are positive, not negative. We want patients and family members to feel good and happy about choosing this agency. We want coworkers to feel good and happy about choosing to work here.
Venting can be therapeutic in the right place and time, such as in private at the agency office for a few minutes with a coworker. Venting and complaining should never go on in front of patients or family members.
Serious, ongoing complaints should not be spread around to make everyone else feel bad. Complaints are best taken to your immediate supervisor.
Smiles are good medicine for everyone.
Sexual Harassment
A form of sex discrimination that violates Title VII of the Civil Rights Act of 1964
Claims are filed with the EEOC, the U.S. Equal Employment Opportunity Commission.
The EEOC states that:
Sexual harassment consists of unwelcome sexual advances, requests for sexual favors, and other verbal or physical conduct that can affect a person's employment or work performance and create a hostile work environment.
The victim as well as the harasser may be a man or a woman. The victim does not have to be of the opposite sex.
The harasser can be the victim's supervisor, a supervisor in another area, a co-worker, or a non-employee.
The victim does not have to be the person harassed, but could be anyone affected by the offensive conduct: a co-worker, patient, family member, or visitor.
The harasser's conduct must be unwelcome. Unwelcome means the person did not invite or solicit the advances.
Conduct that a reasonable person would find hostile or offensive
Can you give some examples of conduct or conversation that could be considered sexual harassment?
Examples of Sexual Harassment
Staff making jokes about the sexual short comings of their partners within hearing distance of other staff
Trading advancement in the job position for sexual favors
Looking at pornography on the computer at work if coworker could see walking by
Looking at pornography on the patient's computer
Verbal
Gestures
Physical
Pictures or videos
Remarks about sexual orientation
Sexual propositions
Suggestive or derogatory remarks or jokes
Reporting Sexual Harassment
All staff members have a duty to report sexual harassment.
Report the incident as soon as you are aware of the occurrence.
Report the harassment to your immediate supervisor.
Your report will be kept confidential, and you will not be subject to any retribution for making the report.